These 31 vegan pizza recipes will help you not to worry about what to eat for dinner! Completely vegan and homemade, they are absolutely delicious.
Do you always struggle to decide what to eat for dinner? Believe me, I've been there – and I know it can be frustrating. But with these 31 vegan pizza recipes, you will have all your meals covered!
They are simple and easy to make, as well as delicious, tasty, and super convenient. They are perfect to serve when you have guests over or on a dinner with friends. Everyone will love them!
31 delicious vegan pizza recipes
1. Simple Vegan Blog: Vegan Pizza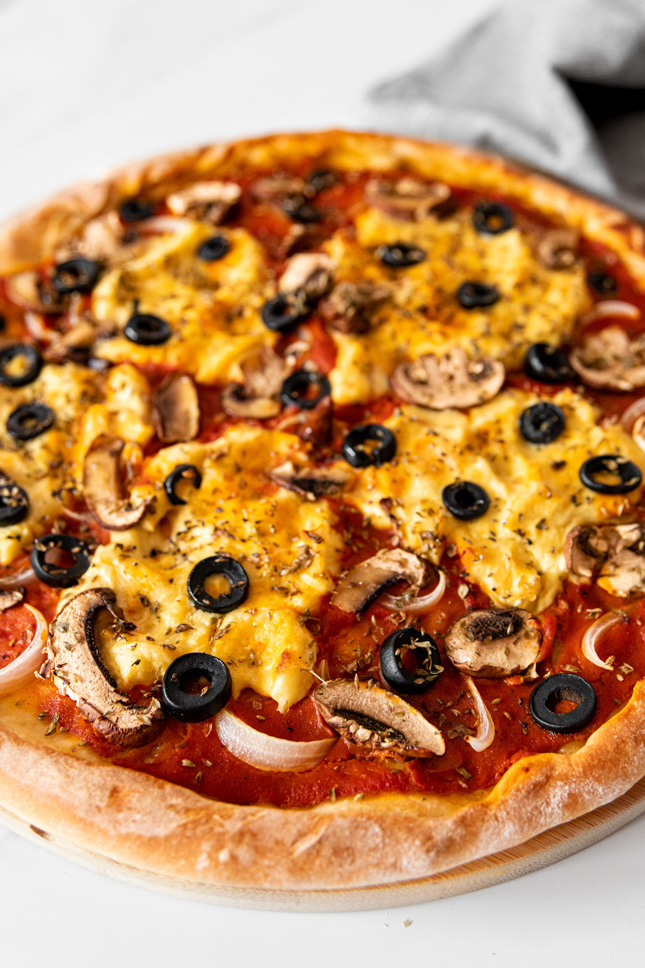 2. The Curious Chickpea: Vegan Caramelized Mushroom Pizza
3. Paleo Running Momma: Spinach Artichoke Pizza
4. Short Girl Tall Order: Vegan Butternut Squash, Pear, and Chili Oil Pizza
5. Vegan Heaven: Mexican Pizza
6. Namely Marly: Vegan Deep-Dish Pizza
7. This Savory Vegan: Vegan Potato Habanero White Pizza
8. Earth of Maria: Vegan Dessert Pizza
9. Vegan Blueberry: Mini Vegan Calzones
10. Simple Vegan Blog: Vegan Cauliflower Pizza Crust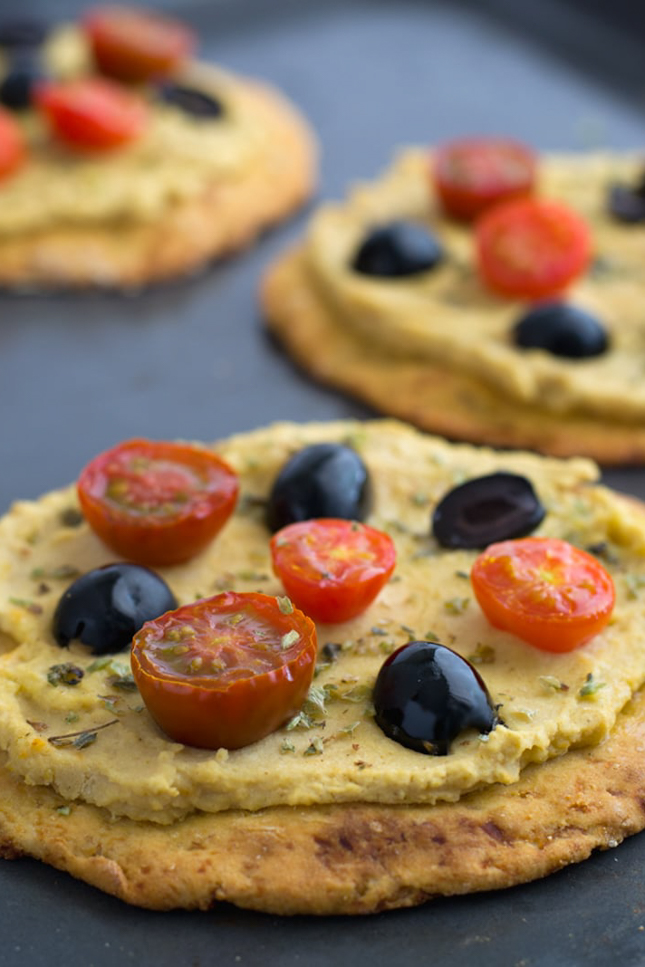 11. A Whisk and Two Wands: Vegan Avocado Pesto Pizza
12. Rebel Recipes: Beetroot Flatbread Pizzas with Griddled Aubergine & Courgette
13. Ela Vegan: Vegan Calzone
14. Two Market Girls: Vegan Shawarma Pizza
15. Carrots & Flowers: Vegan Roasted Garlic Pita Pizza
16. Veganosity: Crispy Vegan Pizza Rolls
17. Rabbit and Wolves: Vegan Japaleño Popper Pizza
18. My Quiet Kitchen: Vegan Stuffed Crust Pizza With Homemade Mozzarella and Herb Crust
19. Vegan on Board: Vegan Dessert Calzone
20. Create Mindfully: Thai Pizza
21. Simple Vegan Blog: Vegan Halloween Mini Mummy Pizzas
22. Healthy Little Vittles: Kale, Crispy Chickpea, and Caramelized Red Onion Pizza
23. Neurotic Mommy: Vegan Bruschetta and Arugula Flatbread Pizza
24. The Hidden Veggies: Vegan Sausage Crumbles For Vegan Sausage Pizza
25. Plant Well: Vegan White Pizza
26. Zucker and Jagdwurst: Vegan Turkish Pizza
27. My Darling Vegan: Eggplant Pizza with Caramelized Onions
28. Crumbs and Caramel: Vegan Rocky Road Dessert Pizza
29. Nutriciously: Vegan Pizza Rolls
30. Make it Dairy Free: Spicy Vegan Mac and Cheese Pizza
31. Simple Vegan Blog: Vegan Gluten-Free Pizza
Did you make any of these vegan pizza recipes?
Please leave a comment below, share it, or rate it. You can also FOLLOW ME on FACEBOOK, INSTAGRAM, and PINTEREST. I'd love to see what you cook!