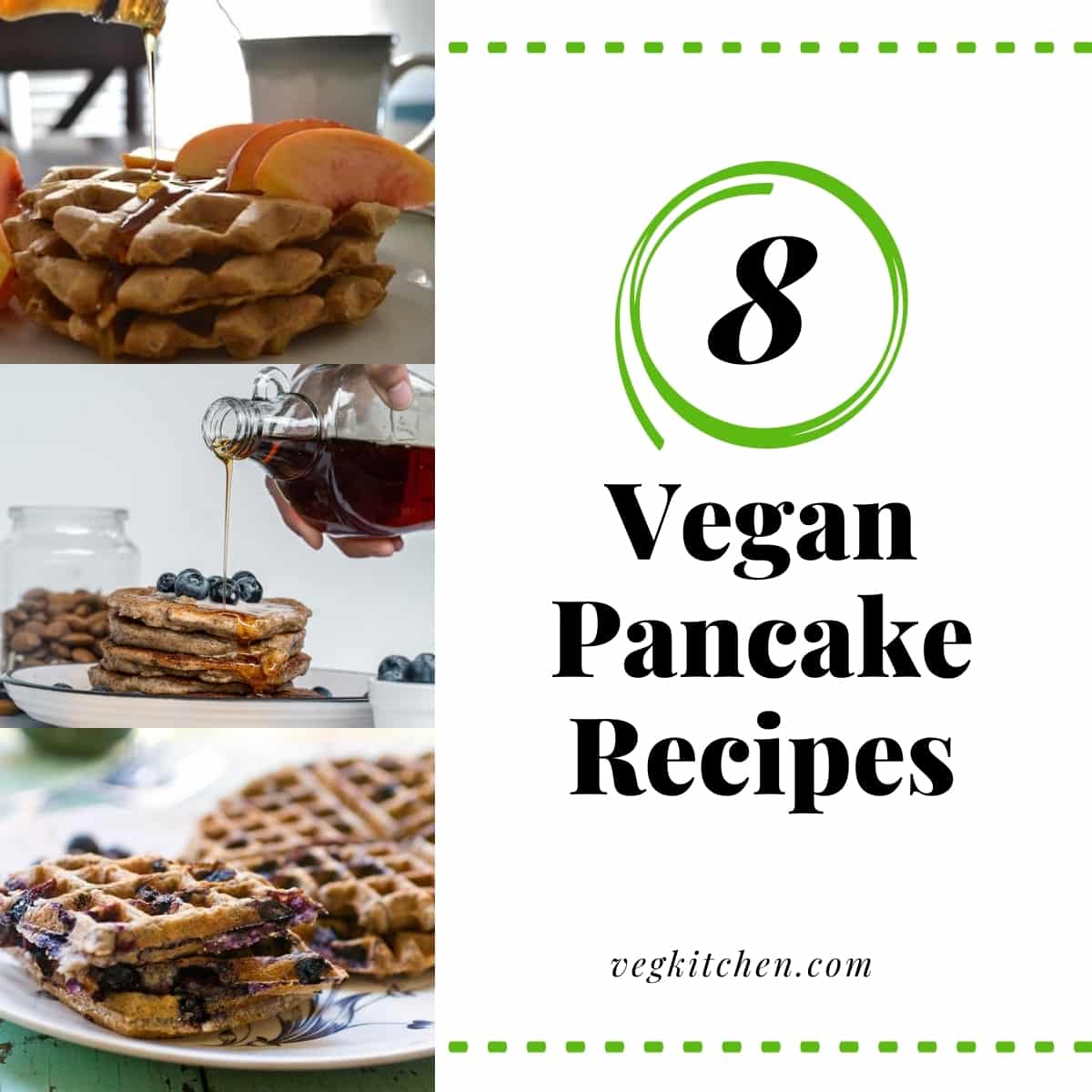 Whether you call them pancakes, flapjacks, or UFOs, you can't go wrong with the most classic breakfast dish. With 8 vegan pancake recipes to choose from, you'll always have a delicious option for your morning meal!
Vegan Pancake Recipes
Here are all my favorite vegan pancake recipes.
Filled with flaxseed and ripe banana, these Vegan Almond Four Pancakes are both delicious and nutritious. To top them off, drizzle with syrup, dust with icing sugar, or top with fresh fruit!
Indulge in the familiar flavors of fall with these delightful Vegan Cinnamon-Apple Pancakes. This recipe makes enough pancakes for the whole family to enjoy!
Served with fresh blueberry syrup, these Gluten-Free & Vegan "Buttermilk" Pancakes will be a hit! Soft and fluffy, these pancakes are healthy and delicious all at once.
This fun, delicious, and nutritious pancake recipe will be all the talk! These Corn Pancakes with Bourbon Agave Maple Syrup are quick and straightforward to throw together.
Prefer waffles to pancakes? These Vegan Pumpkin Waffles are totally delicious! These fall-themed waffles have a smooth, fluffy texture and are packed with flavor.
Delicious and healthy all in one, these Blueberry-Oat Pancakes are ones you will make again and again. These pancakes have beautiful coloring from the blueberries and lovely texture from the oats!
These Strawberry Pancakes are stuffed and topped with delicious strawberries! You can add other fresh fruit on top for added flavor.
These Apple Almond-Butter Pancakes are a yummy reimagining of the much-loved snack. Loaded with nutrients, these pancakes are delicious and will become an instant favorite!
Reader Interactions