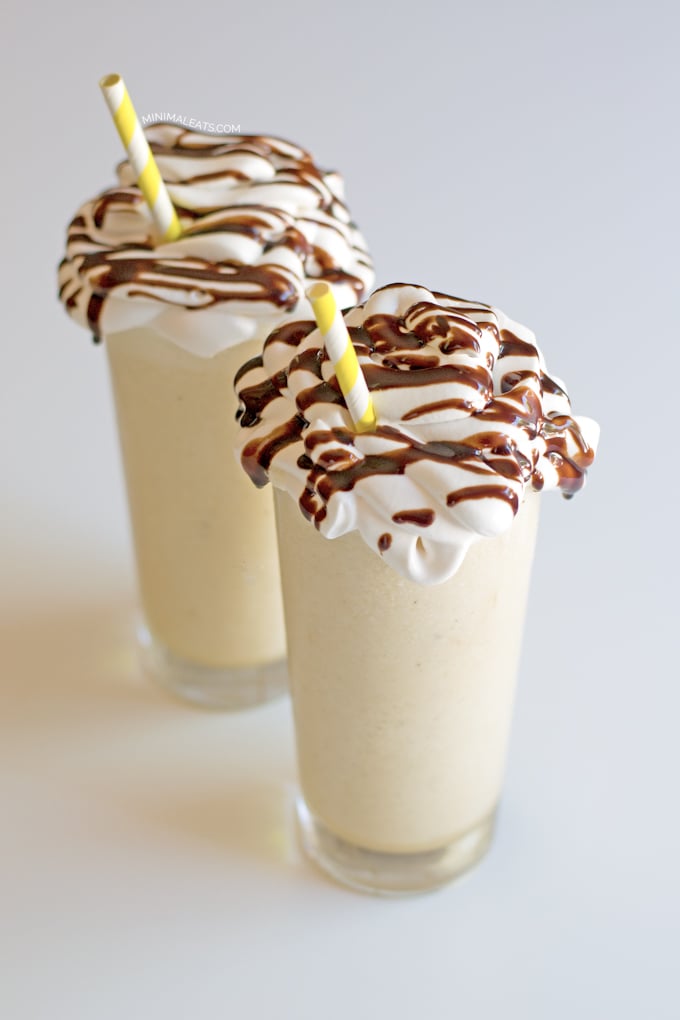 I loved frapuccinos so much! I was obsessed with them, especially those who had no coffee (fortunately I've never liked it). This creamy vegan vanilla shake is quite similar to vanilla frapuccino and it's so amazing, although it's healthier because is dairy-free.
This shake is not a light and healthy drink, but it has less fat than shakes made with dairy products. If you want a lighter and healthier shake, you can remove the whipped cream and the chocolate syrup. This is my favorite vegan vanilla shake, but you can add more ingredients (cinnamon, nutmeg, cocoa or carob powder, and so on).
This drink is also suitable for lactose intolerant because is dairy-free and it's perfect for this summer, it's creamy, refreshing, sweet, with a delicious vanilla flavor and the kids really love it!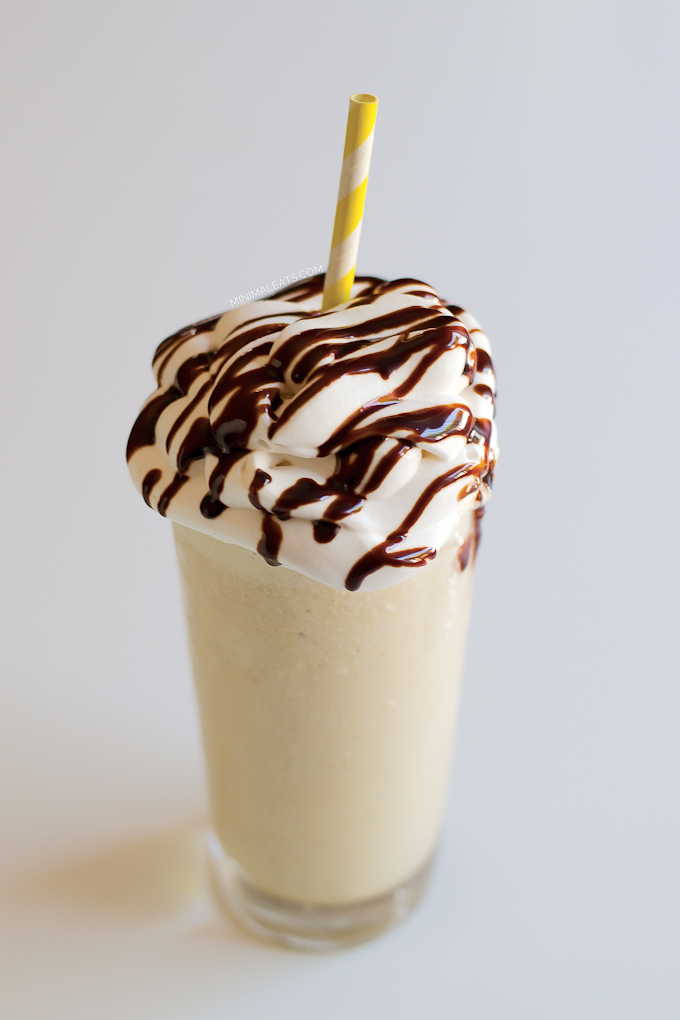 To find vegan ice cream in Spain it's not easy, in addition, this kind of products are often expensive, but since a few months ago a Spanish supermarket sells this awesome vanilla ice cream and I'm soooo happy. It's cheap and so delicious, it's not organic, but at least is much healthier than traditional ice creams.
I've used soy whipped cream to make this recipe, it tastes even better than regular dairy whipped cream. You can also make homemade coconut whipped cream, it's so easy! You only need full fat coconut milk. If you don't know how to make it you can find the recipe here.
To make this vegan vanilla shake you only need 4 ingredients: vegan vanilla ice cream, sugar (I've used coconut sugar, it's healthier and I love its flavor), almond milk (or any plant milk) and ice. You can also add a half of vanilla bean to the recipe, but it's not necessary.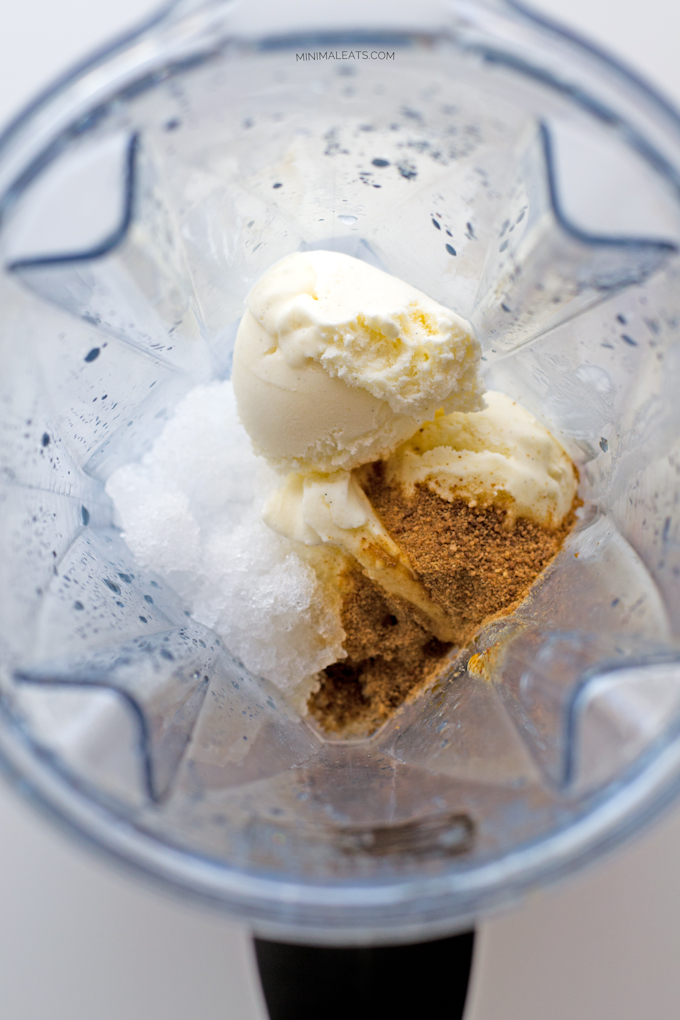 If you don't have a powerful blender, you probably need to use crushed ice and I recommend you not to add the vanilla bean because probably it won't blend well.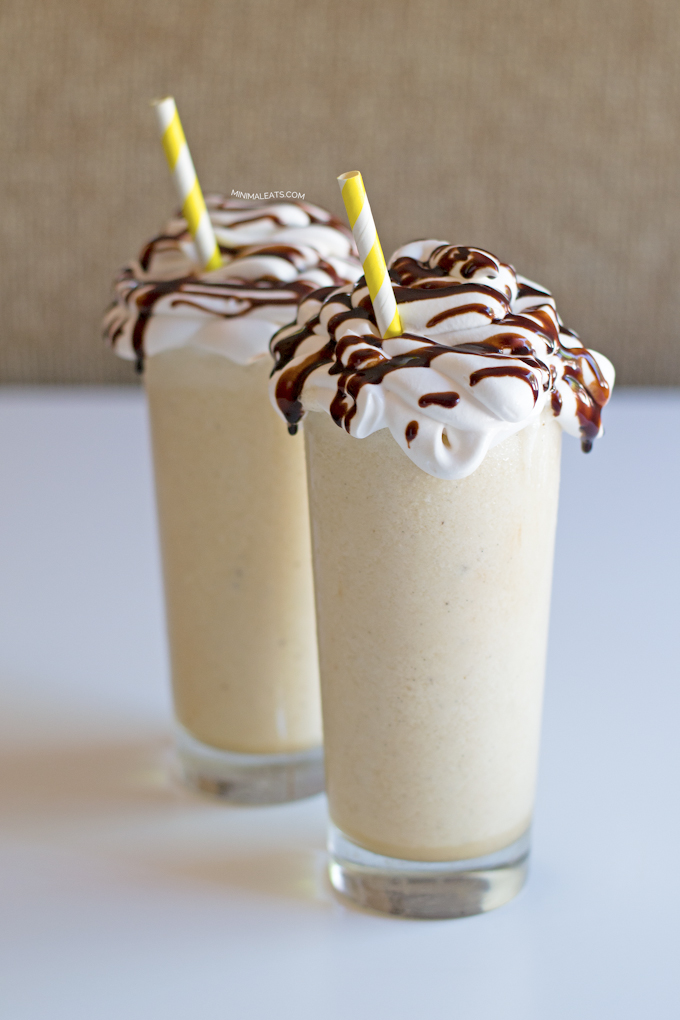 I don't miss dairy products, this vegan vanilla shake is the best shake I've ever tried! And it's also better for my health. It's ready in less than 5 minutes and it's perfect when it's hot. You can add your favorite toppings and enjoy this creamy and delicious drink under the sun.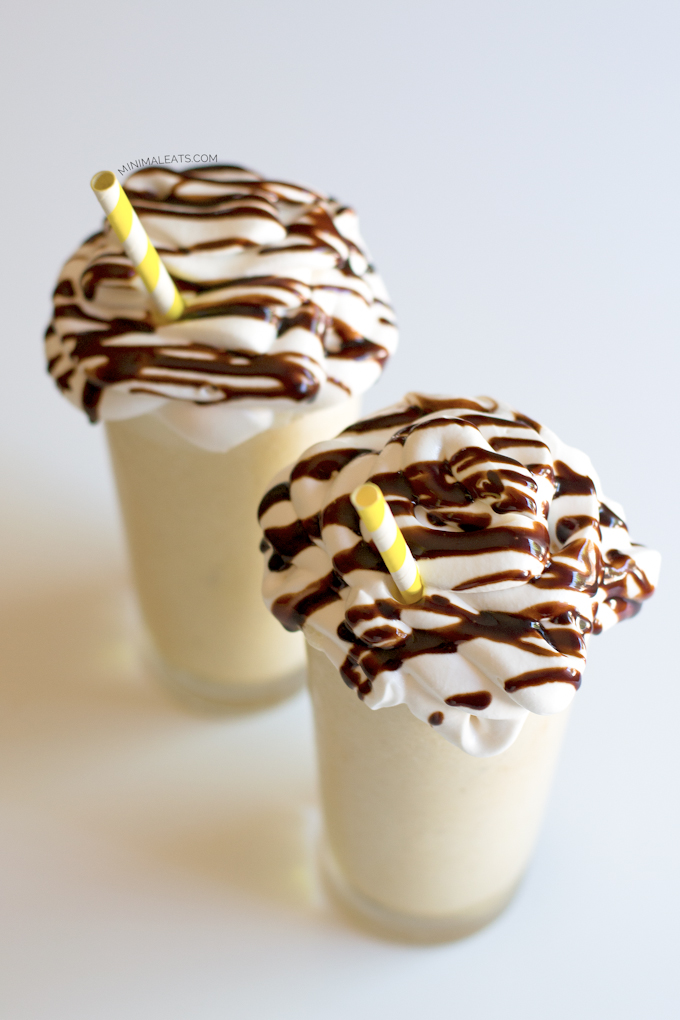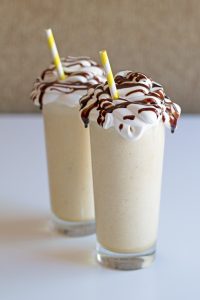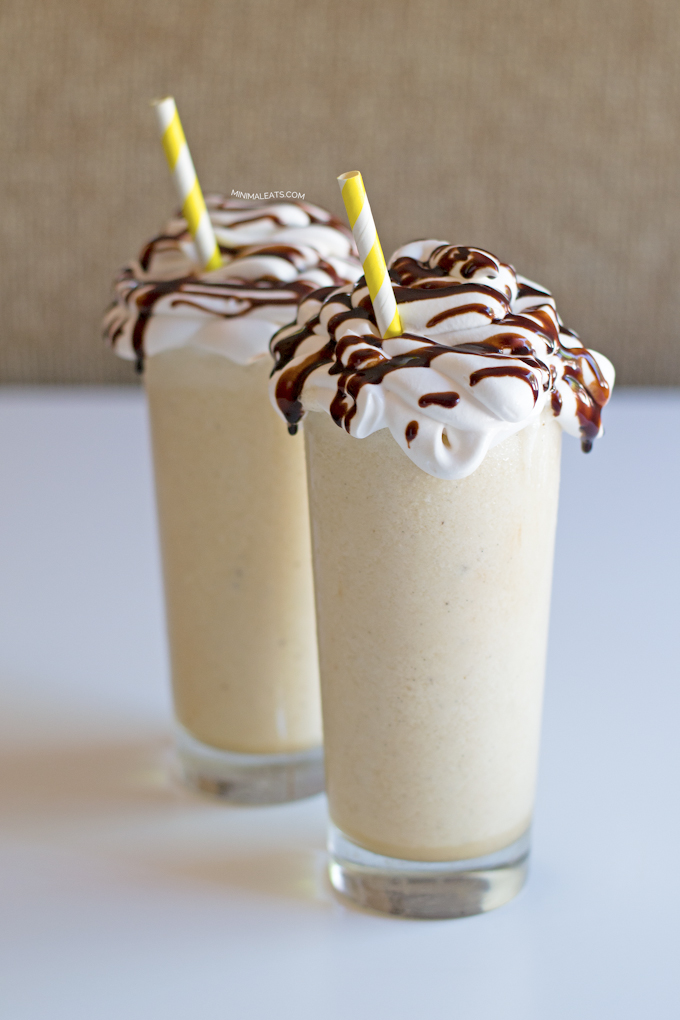 Creamy Vegan Vanilla Shake

Servings 2 1x

Scale


Tap or hover over number to scale servings

You only need 4 ingredients to make this creamy vegan vanilla shake. You can add your favorite toppings and enjoy this delicious dairy-free drink.
Instructions
Crush the ice in a powerful blender (you can also use crushed ice).
Add all the remaining ingredients (vanilla ice cream, milk, sugar, and vanilla extract), and blend until smooth.
Serve immediately with your favorite toppings (I added soy whipped cream and chocolate syrup).
Nutrition
Serving Size:

1/4 of the recipe (excluding the toppings)

Calories:

299

Sugar:

34.7 g

Sodium:

141 mg

Fat:

14.4 g

Saturated Fat:

8.5 g

Carbohydrates:

37.9 g

Fiber:

1.1 g

Protein:

4.6 g

Cholesterol:

55 mg